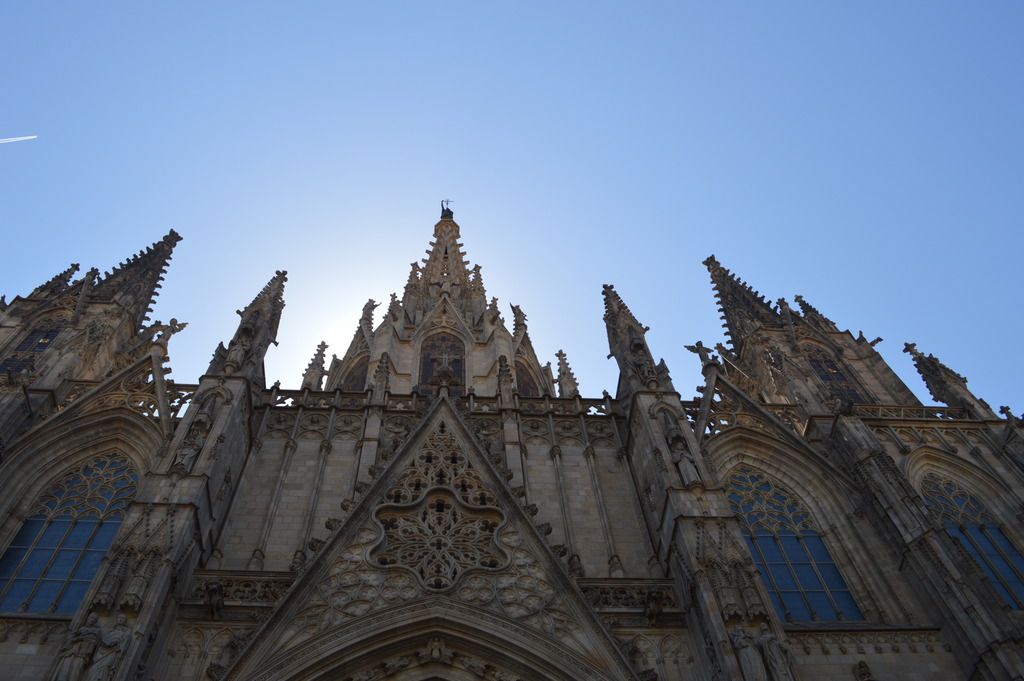 Spending a weekend in Barcelona was something I had been trying to arrange for quite a while, so when I was invited to celebrate a friend's birthday out there, I jumped at the chance. Despite spending quite a lot of our time either at a bar or on the beach, we did manage to squeeze in quite a bit of sight seeing. I was particularly intent on getting to see at least some of Gaudi's work, but I needn't have worried as his influence seems to be everywhere in the city.
As someone who is usually a seen one church, seen them all kind of girl I was quite surprised by how much I enjoyed visiting them. We ventured into two of them, one being the Cathedral of the Holy Cross and Saint Eulalia which towers over a square that was filled with people dancing in large circles. I'm not sure if this is just something the locals do on Sundays or if it was a special event but it looked like they were all having great fun, we kind of wished we could join in!
Stepping into the dark, cool interior of the cathedral we realised that it was a Sunday morning and so of course people were sitting in silent prayer as a priest gently murmured from the front. A great contrast to the party going on outside. We wandered quietly with a small crowd of others, all gazing up at the high vaulted ceilings and wondering how something so huge and detailed was built so long ago. I stopped by a few of the statues that were tucked away behind gates but didn't want to take too many photos because of the ongoing mass. Hopefully I'll get to return and spend a little longer in there as I didn't get to see much of the front at all. I'll have to remember not to go on a Sunday!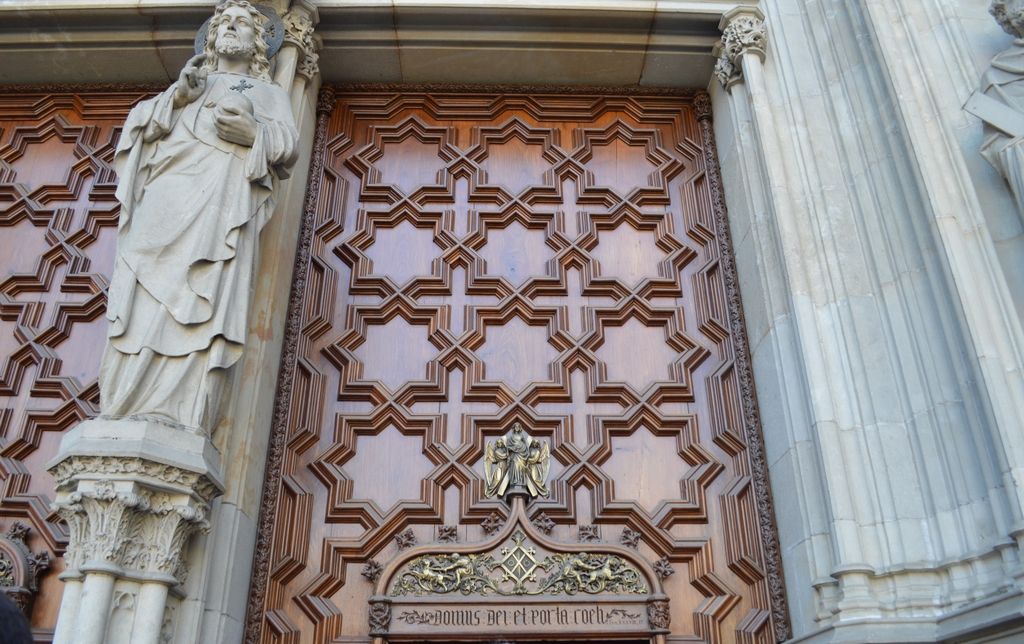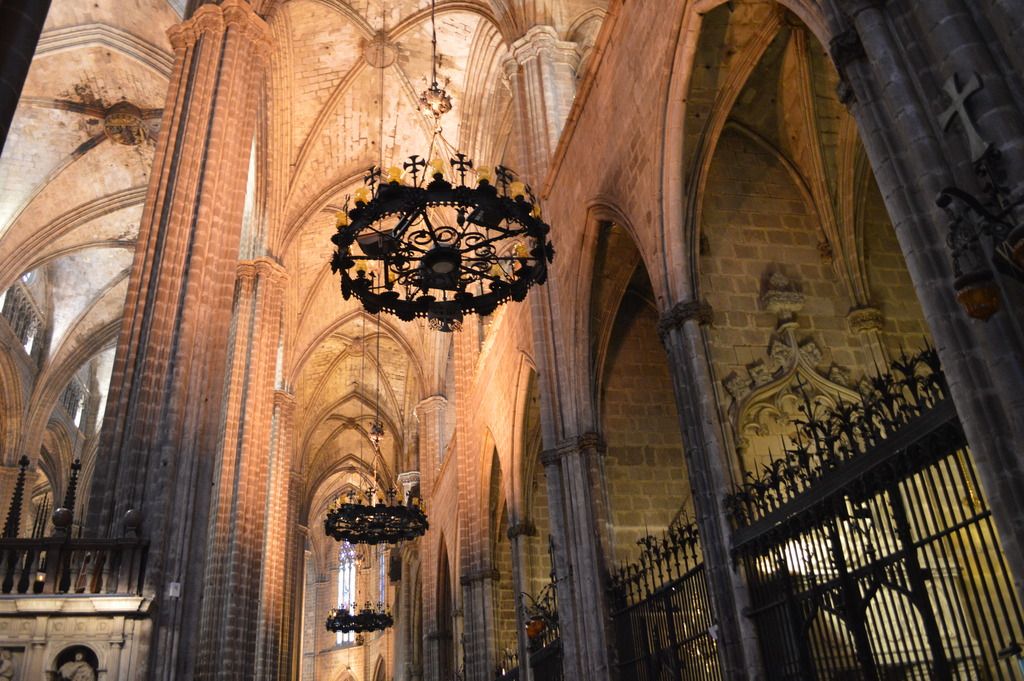 Probably one of Barcelona's most famous sights is that of the Sagrada Familia, a huge church that despite beginning construction in 1882, still hasn't been completed! Looking up the tall towers you can begin to understand why, especially when you take in the incredible detail on the outside walls. It's such a shame Gaudi didn't live to finish it. I really wish we could've stepped inside as photos I've seen look phenomenal but unfortunately the queue was very long and we were running short on time (the downside to weekend trips). They probably would have finished building it by the time we made it to the front of the queue!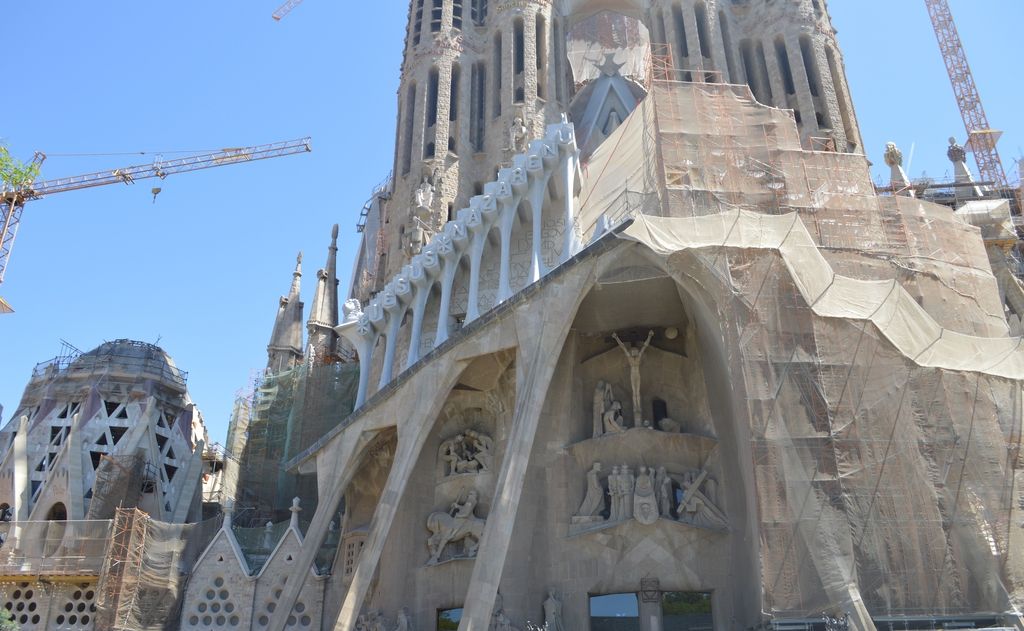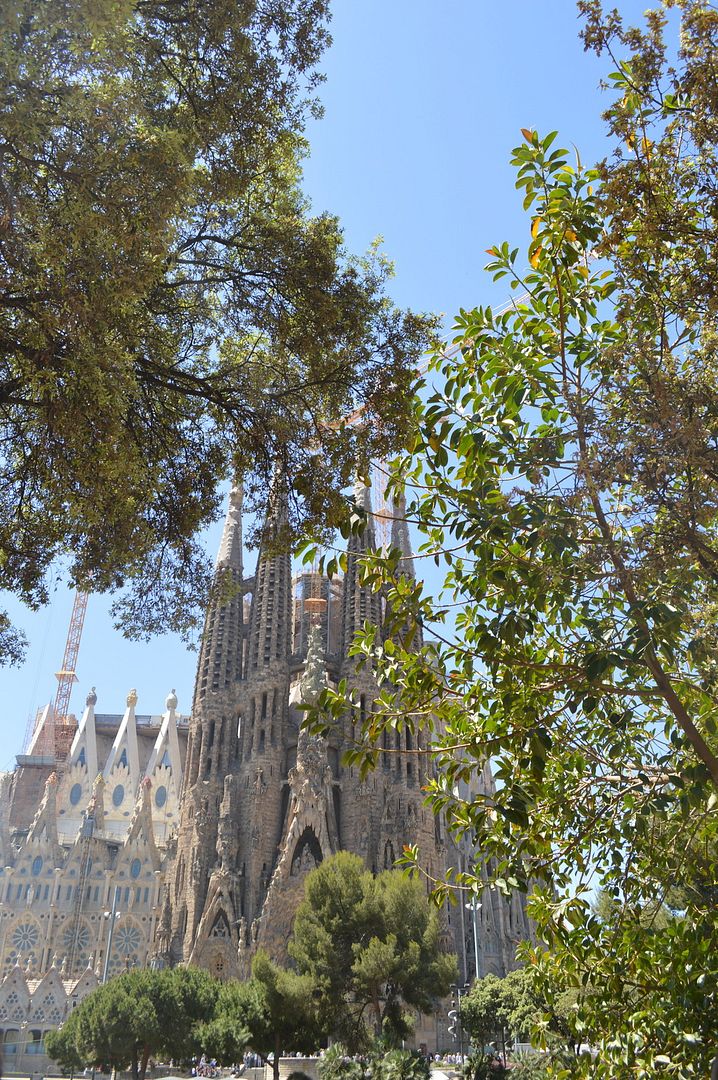 Strolling down Los Ramblas was just about the only thing I managed to fit in the last time I was in Barcelona as I was just stopping there for the night. This time we had longer to explore and I was amazed by just how long the boulevard is, it seemingly goes on forever with it's endless shops, restaurants and even an erotic museum! The boys stopped for a quick ice cream (I really regretted not getting one!) before we headed down to the beach to make the most of the glorious sunshine.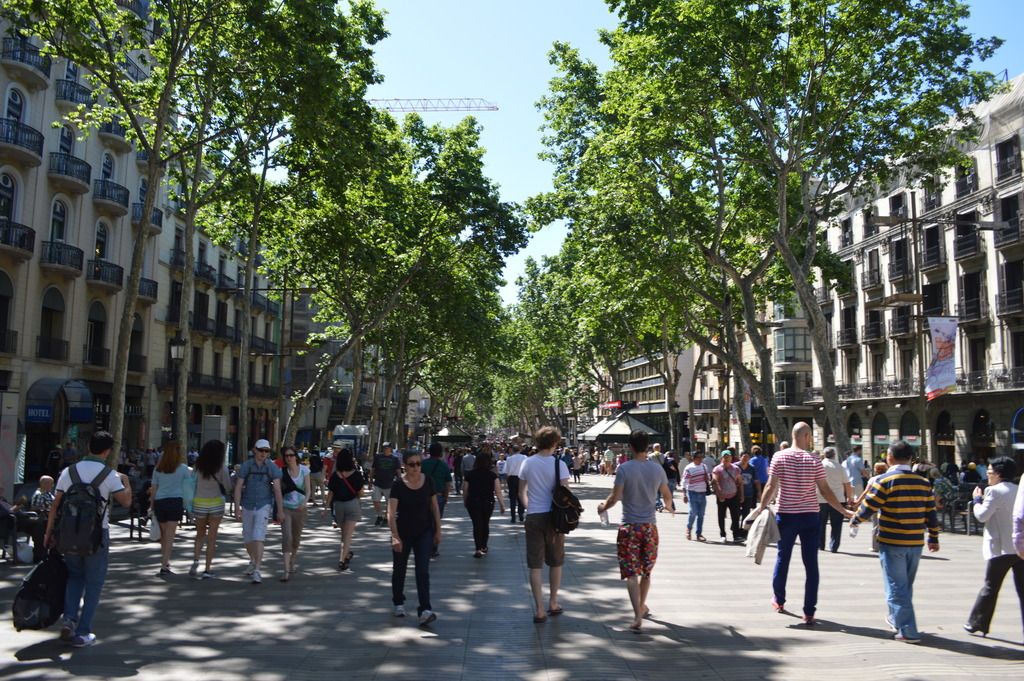 There'll be most posts on Barcelona soon!
Have you ever visited this city? What did you think?
x