It's a beautiful Sunday morning, the sun is shining and the skies are blue. Consequently I thought I'd take my blogging outside and make the most of it. It's been a while since I've shared anything beauty related with you so I felt like an update of my current beauty staples was in order!
First up is my newest mascara, I didn't think it possible to find one I would prefer to my trusty Lancome Hypnose Star. Yet after picking this little baby up in duty free at the airport a few weeks ago I have been proven wrong. The brush is curved in a way that catches every single one of my lashes with one swoop, coating them in a black formula that is one of the best I've used. I tend to find a lot of mascaras I buy are pretty runny and leave specks of black on my face when I blink. Not this one. It also adds just the right amount of volume without causing my lashes to resemble spiders legs.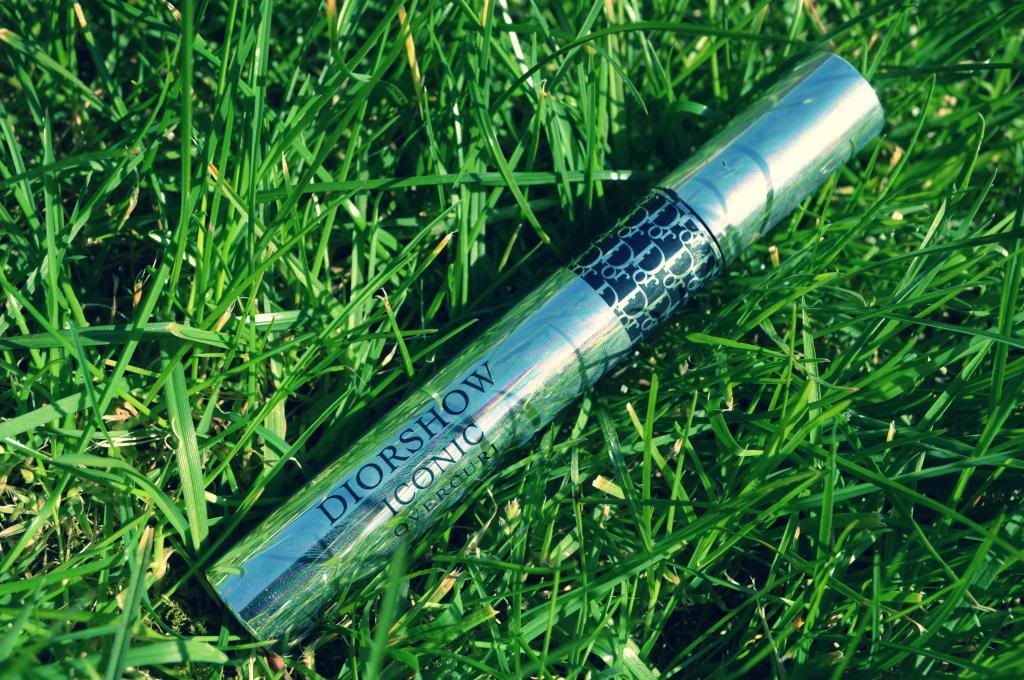 Now that the sun is beginning to show itself it's time for me to use a little more bronzer in my daily routine to combat my paleness. This is a bronzer that has been reviewed to death by many bloggers so I won't harp on about it too much. All I have to say really is that I love that it's light golden tint that can be built upon for contouring and the fact that it smells gorgeous.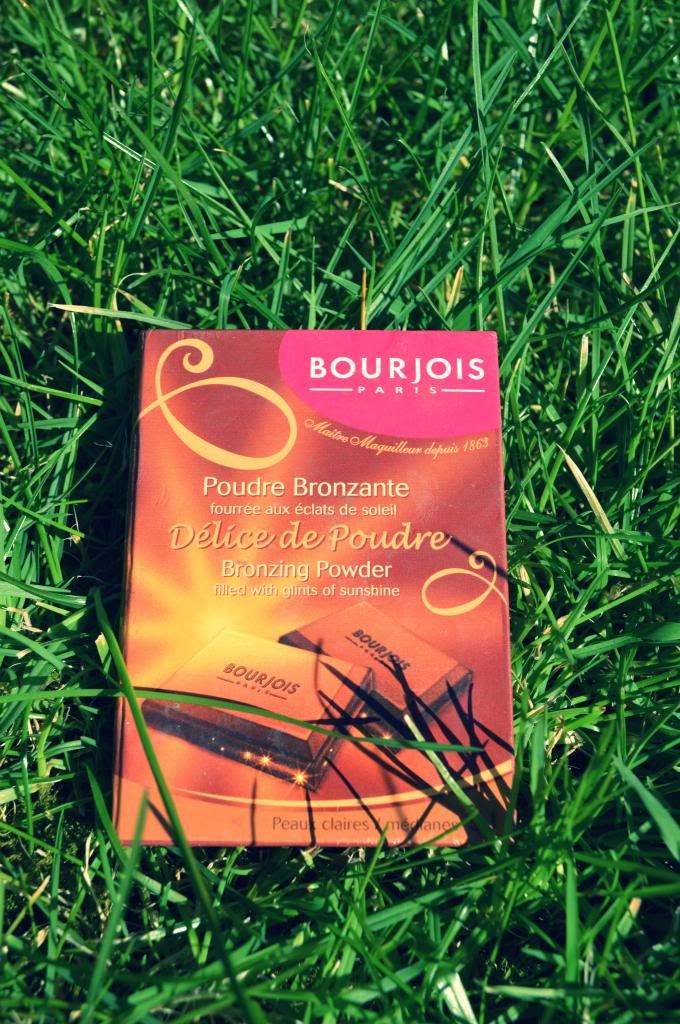 It's time to shove all my burgundy and red lipsticks back into a drawer and whip out the more neutral Spring-friendly shades. There's only really been one lipstick that I'm adoring lately and that's the Macaroon Topshop Lipstick. It's a beautiful pink colour with a whisper of coral, perfect for this time of year! I've always loved the Topshop lipstick formulation as I find it very similar to that of MAC. I do have one slight issue with this lipstick and that is the staying power. It often needs reapplying, but for the colour I will put up with that!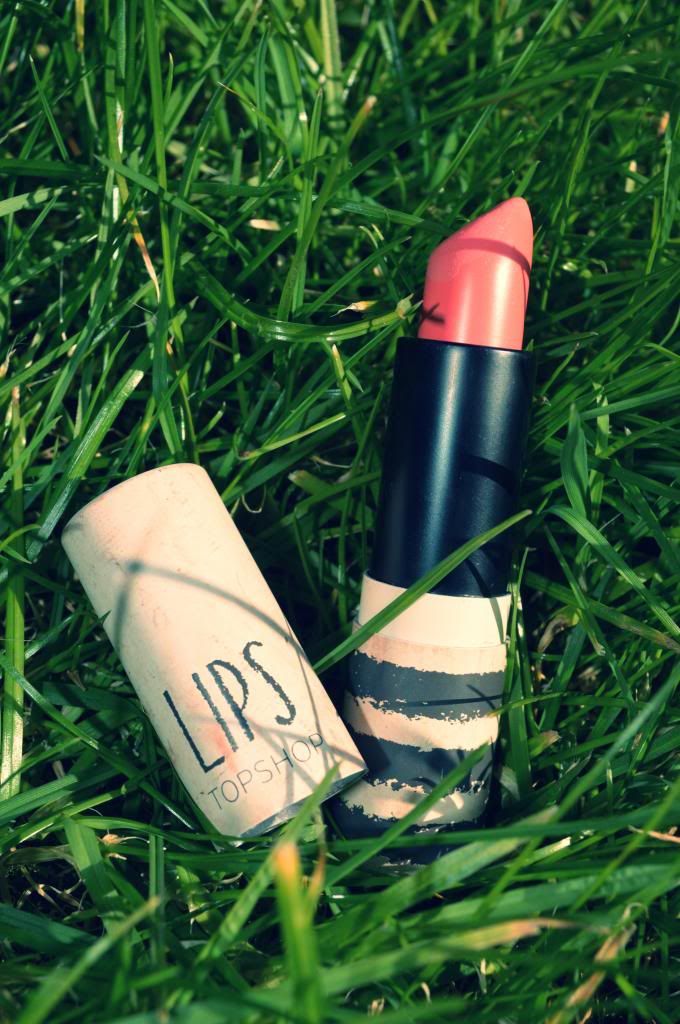 Last year I developed a slight obsession with lip crayons and my collection continues to blossom. I think what I love most about these is that it's a balm, I feel like I'm adding something more to my lips rather than covering them. Honey is the most neutral, giving more of a gloss to my lips than adding a pop of colour. It's especially great as whilst making my lips look glossy it doesn't have that stickiness that tends to come with regular glosses. The kind where the wind blows and half your hair is stuck to your mouth. For a bit more colour I lean more towards Rendezvous which has a lot more pigment and is a beautiful shade of coral. When I'm feeling in more of a pink mood I reach for the Give Me A Cuddle crayon. The best thing about these balms is that they're also stains (no seriously, it's taken serious scrubbing to get the swatches off my arm) which means you don't have to reapply unless you want to build the colour!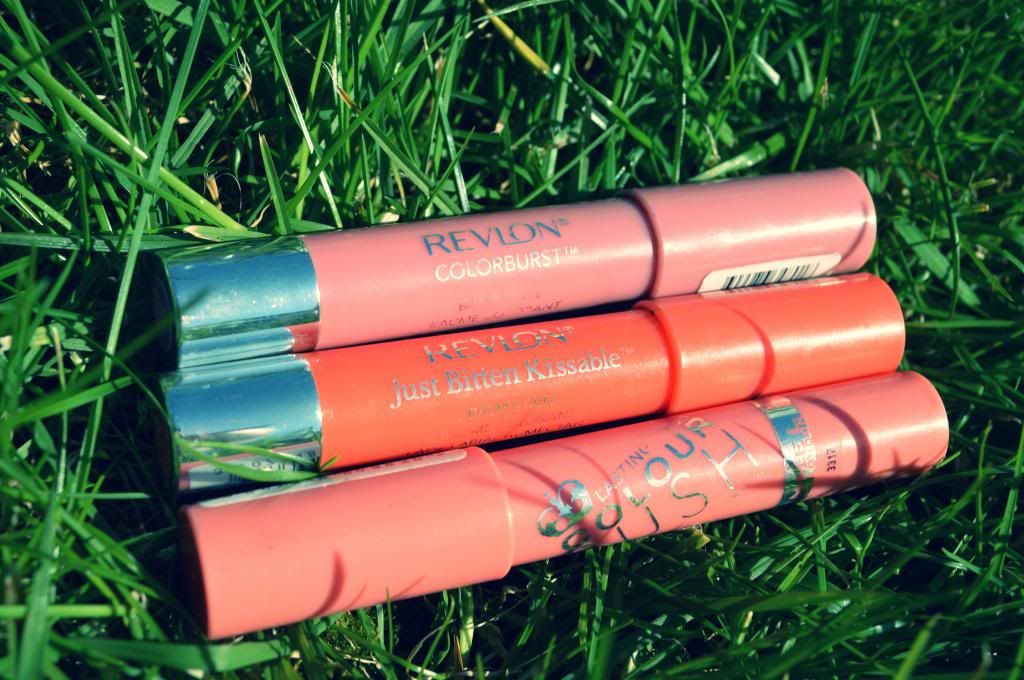 Swatches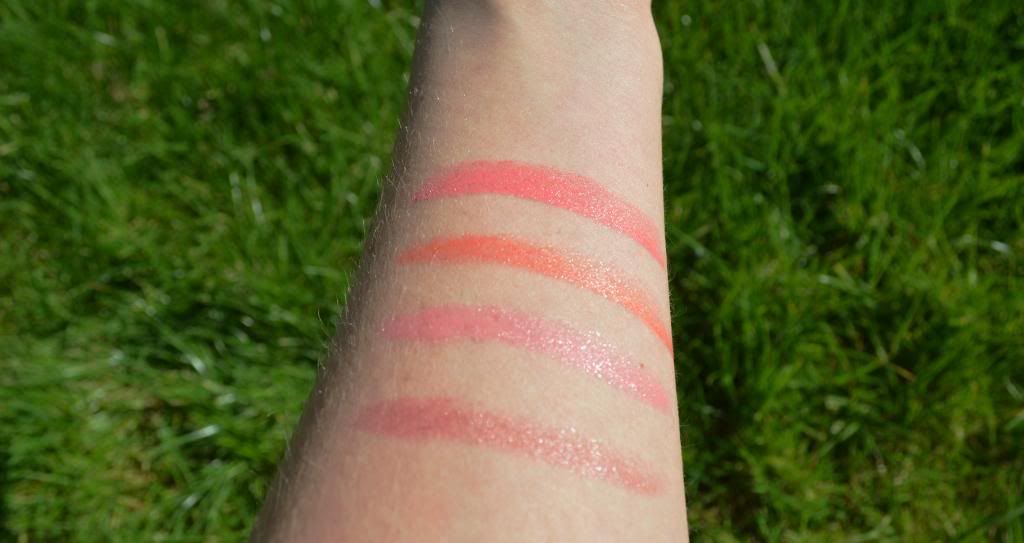 From front to back: Topshop Lipstick in Macaroon, Revlon Colourburst Balm Stain in Rendezvous, Rimmel Colour Rush Balm in Give Me A Cuddle and Revlon Colourburst Balm Stain in Honey
What would you consider a staple in your make-up bag this Spring?